About Brochure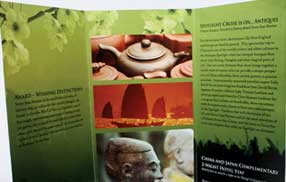 We are continuously providing a whole lot of satisfaction to our customer and we leave no stone unturned to bring smile on our customer's face. For the purpose, we keep on providing illusive but effective & result oriented designs to them. The design could be for any purpose say, website, catalogue, or any other use, our creativity, efforts & perfection to the core remains the same.
We take care of the minutes of the designing aspects like color combination, image & text placement etc… You can say, on behalf of our customer we touch every technical corner of designing so as to make our customer get the maximum benefits our of every single / smallest work done by us.
It is our specialty to be personalized & keeping the professionalism of business intact. This helps us to build close relations so as to understand customer's views & their products in much better way than anyone else. This understanding pop-ups significantly in our works & lastly the beneficiaries are our valued customers…….